Happy New Year!
For three years now, I've offered FREE customized digital wallpaper graphics with your One Word for the new year. It's a tradition now and I'm happy people find it helpful to start their year on the right foot.
Here's how it works. I've picked out five beautiful photos of nature. You fill out the form at the bottom of this page, sending me your word and which photo you like. Please note, each photo option has a number in the top left corner. Then I put it together and email you the image for you to use as your digital wallpaper for your computer desktop, your phone, your tablet, wherever. Use it somewhere you'll see it often and be reminded of your intention for 2019.
One Word vs. Resolutions
Since 80% of New Year's Resolutions fail by February, why not reframe the concept. You choose one word that will guide you through the entire year. For example, if you want to improve your body and start working out, instead of "loose 20 lbs in 2019", you could choose action or ignite or strength. A word that encompasses what you want to work on in the new year. Whatever the word is, it should light you up.
Only you know what's best for you and each year is different. Remember, there's no wrong answer and you can always change your word if it's not working for you.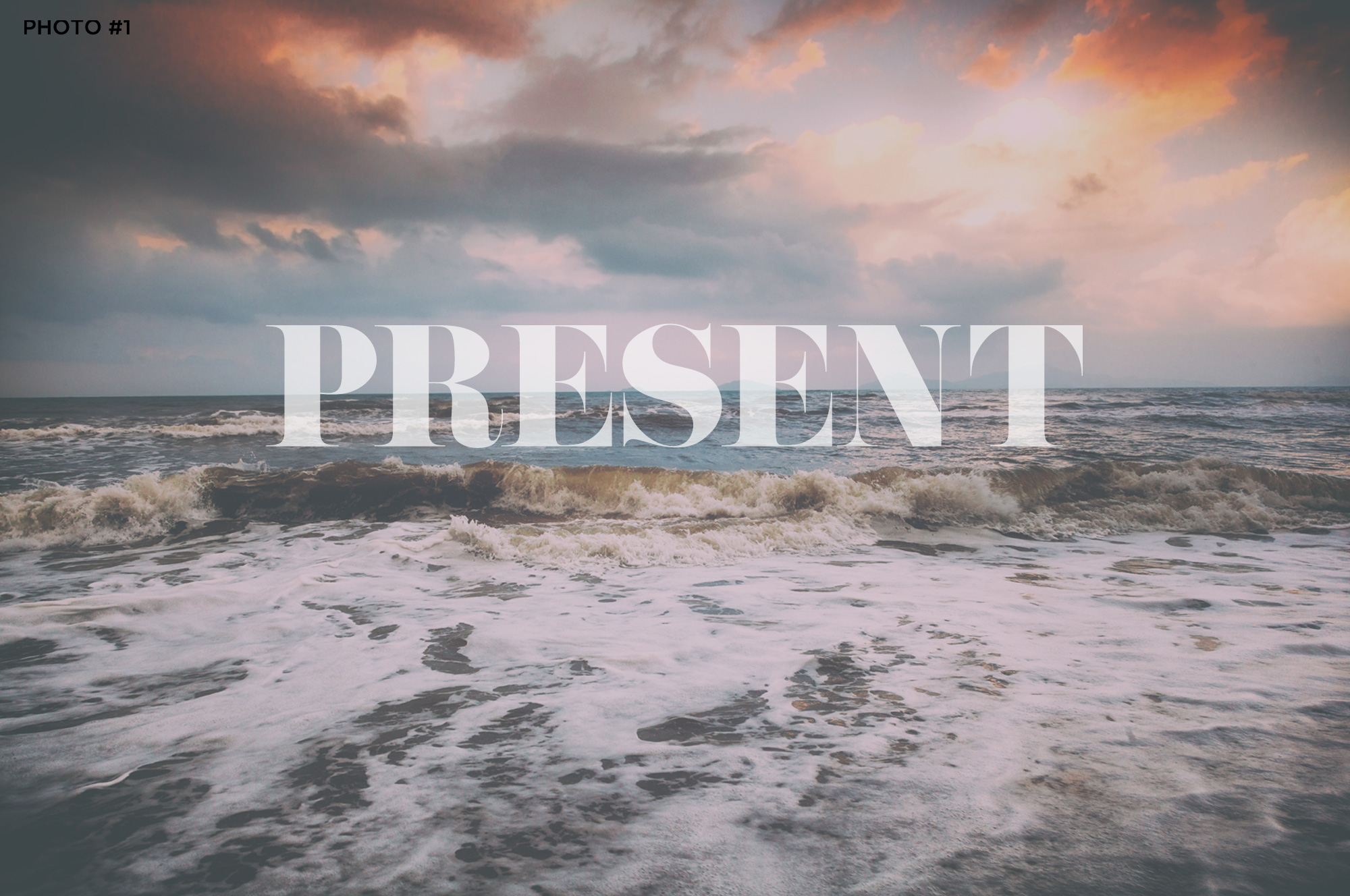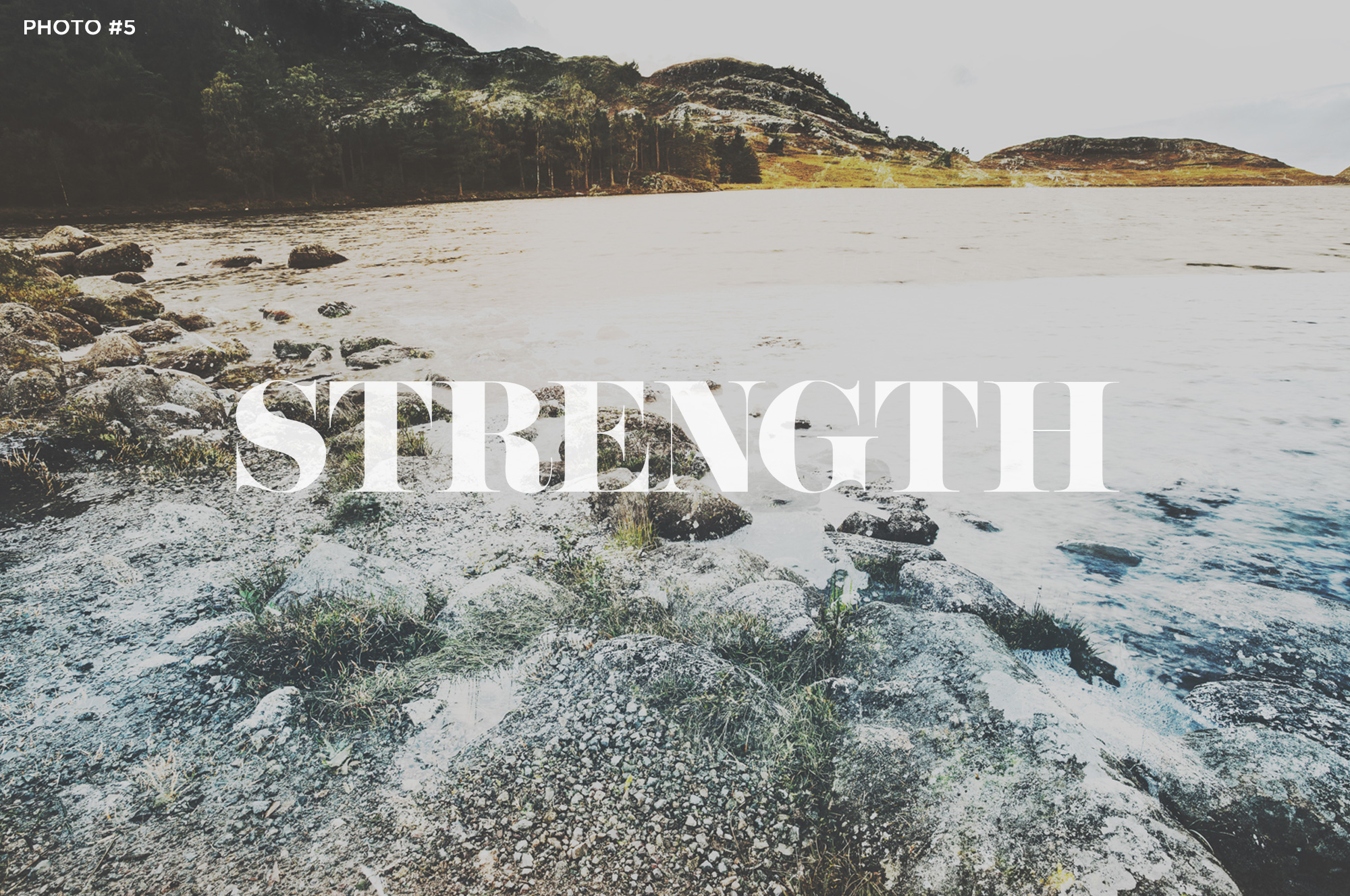 Reflecting on 2018
Last year, I chose two words: share and explore. One of them was spot on, exactly what I needed. The other, not so much.
Explore was perfect. I moved across the country and explored my new surroundings, explored new career opportunities, explored new friendships. Throughout the year I tried to push myself out of my comfort zone when it felt right (although uncomfortable at times) and great things happened.
Share was more complicated. I had set this intention wanting to share more of myself online. In doing this, I think I went too far and ended up almost completely getting off of social media. I even posted about my social media detox. I can't pinpoint exactly why I struggle with sharing online, but I do know that I have to listen to my gut, and it just doesn't seem so important right now.
Maybe that's because I had a baby in 2018 (my second child), so putting a lot of energy into creating the perfect Instagram post with my already full schedule, just wasn't happening. I follow some people, particularly Moms, who can share effortlessly, or at least it seem effortless, and I really enjoy what they are putting out into the world. It just doesn't come easy for me. I do know that I shouldn't force it, but maybe that will change in 2019? We'll see.
The point is that your one word may evolve through the year. I figure, as long as I'm learning and growing, I'm doing alright.
My One Word for 2019
The word is… SELF-CARE !! This was the first thing that came to me, because I know I can do better in this area. I know the importance. If my cup is empty, I have nothing to give. As a Mom, I get so focused on caring for my kids, I don't make time for myself.
I looked in the mirror recently and literally didn't recognize myself. Who is that tired woman that clearly doesn't give a f***? I'm in my mid-thirties and don't expect to look like I did at age twenty, but I can do better. For example (off the top of my head), washing and fixing my hair, wearing something other than yoga pants, meditating, getting a pedicure, actually exercising, organizing my closet, going to bed before 11pm. These are not big things. But they do require making more time for myself.
I'll post soon about what my self-care routine looks like and all the different forms of self-care. Some will be physical, but more will be taking time for things that make me joyful and feed my soul. I know I want to set monthly goals for myself and have an accountability buddy.
Your turn! Take a few minutes to think about where you are in life, what you want to focus on, and pick the word that speaks to you.
Here are some examples other people have chosen for their one word…
STILL
GRACE
INSPIRE
CONNECT
SECURE
PRESENT
I'd love to hear what you decided for this year and why. Leave a comment below!
FREE CUSTOMIZATION
Fill out the form below and I'll create a personalized image with your one word just for you – completely free! Your customized image will be emailed to you within 2-3 business days of submission. Offer ends January 31st at midnight. One submission per person, please.
How to change your wallpaper for Mac users:
1. Click the buttons to download the wallpaper image for your desktop or laptop computer.
2. A new window will open, right click with your mouse, Save Image As. Save the image in a folder where you keep photos or images.
3. At the top left corner, select the Apple menu > System Preferences > Desktop & Screensaver
4. In the Desktop tab, select Folders, and find the folder where you saved the image. Select the image and your wallpaper will change.
Cheers to the New Year!
Brynne